Membership
If you are looking to tone up, lose weight or simply have fun - CSA can help. Our gym offers Pulse Fitness Treadmills, bikes, Stairmaster, cross trainers, rowing machines and a range of resistance machines. We also have an assisted chin dip and pull up machine, TRX, and weight stacks with accompanying attachments. Likewise, we have a matted exercise and stretching area with a range of free weights, BOSU balance balls, kettlebells medicine balls and Swiss balls.
The free weights room has bumper plates, Olympic lifting bars, squat rack, bench press station, benches, kettlebells and powerbags.
Use of both, along with access to all our excellent range of fitness classes and the opportunity to hire a badminton court at no additional charge are all part of the package. In addition new members get a free induction to the fitness suite and all members are offered a free six-week fitness plan in conjunction with Fitness Manager Chloe Wilson. Personal training packages, at additional cost, are also available. Please contact Chloe on cwilson@combertonvc.org
Members also get priority booking for all the fitness classes, which are open to members eight days before each class and 24 hours before non-members can book. You can book online by downloading the FitSense app or by clicking on the Fitsense logo below. Alterantively you can simply call us on 01223 264444.
Non-members are very welcome to come and try any of the fitness classes for £6 per class or you can bulk buy 12 classes for the price of 10 - £60 (£50 concessions).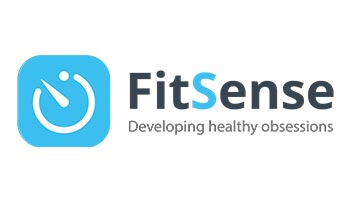 Membership options
Monthly Membership

Annual Membership

Standard £30 by Direct Debit

(or £40 cash)

Standard £300 by Direct Debit

(save £60 over monthly payments)

Corporate/Concessions £20 by direct debit

(or £30 cash)

Corporate/Concessions £200 by direct debit

(save £40 over paying monthly)
Concessions
The conessionary rate is available to students over 16 and anybody over 60.
CAM Academy Trust employees
Employees of The Cam Academy Trust, Comberton Village College's partner primary schools (Barton, Bourn, Barnabas Oley, Caldecote, Coton, Dry Drayton. Gamlingay, Hardwick, Haslingfield and Meridian), the Armed Forces and the NHS are automatically eligible for corporate membership (proof of employment required). Only applicable for CAM Academy employees.
Corporate memberships are also available to companies at highly discounted rates whereby a minimum of five employees join. Please get in touch for more information.
Non-Members
Even if you do not want the commitment of a CSA membership, you can access our facilities on a pay-as-you go basis.
£7 pay-and-play gym access to the fitness suite and weights room (£5.50 concessions)
£6 fitness class or £5 for concessions.
£11 per badminton court per hour.
Please come and give us a try! We look forward to seeing you.