Sports Facilities
Comberton Sports and Arts is pleased to offer a range of indoor and outdoor sporting facilities for hire to individuals and community clubs outside of school hours.
Built with the support of the National Lottery, Football Foundation, the Community Chest and Comberton Village College, the facilites are now among the best in the region with Cambridge United among those who regularly use our full-size football pitch.
You can find out more about the clubs who regularly use our facilities here.
Our Facilities
To book any of the following facilities, please contact general manager Ally Stewart on csaenquiries@combertonvc.org or telephone 01223 264444.
Full Size Pitch 3G Floodlit Football Pitch (106m x 71m) - £46 standard hire (per hour)
Weekend match rate - £75 Evening match rate (including Floodlights) - £85
Our pitch is registered with Cambs FA for competitive 11-a-side matches.
Our rubber crumb synthetic 3rd generation all-weather pitch is a fantastic floodlit training venue with excellent drainage to ensure play all year round.
The very realistic surface looks like grass, feels like grass and even plays like grass!
We can accommodate both 11 and 7-a-side football matches (there are three 7-a-side pitches available). The pitch is also available to hire for hockey, rugby and cricket training and all hires of the pitch come complete with free access to the changing rooms and car park.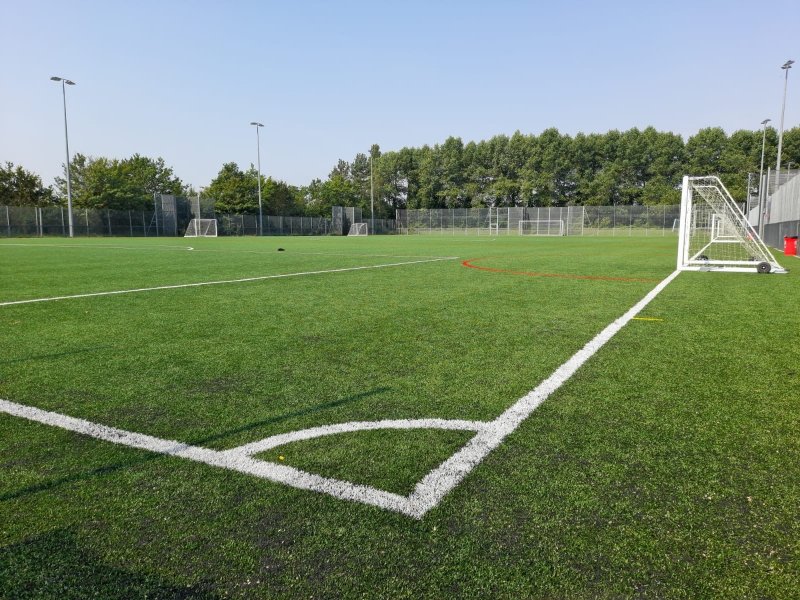 Climbing Wall Gym (17.8m x 13.8m) - £32 per hour
The Climbing Wall Gym is open to the general public. This gym has a sprung floor and has Dojo mats which is ideal to host Gymnastics, Judo, Aikido, fitness classes and other martial arts.
The gym has a badminton court that can be hired in the evenings and weekends (based around the other room commitments).
Unfortunately the Climbing wall is not avaialable to the general public.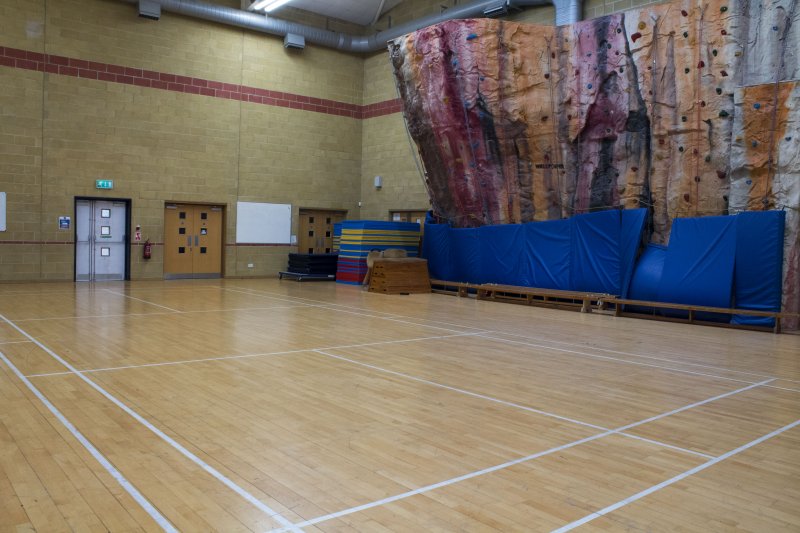 Ally Brennan Gym (17.8m x 15.3m) - £36 per hour
Built in 2011 and named after the late PE teacher and community sports champion Ally Brennan, this gym has two indoor championship-standard badminton courts with sprung floor. There is a first-floor viewing gallery and one mirrored wall and is ideal for a range of sports including badminton. gymnastics and dance.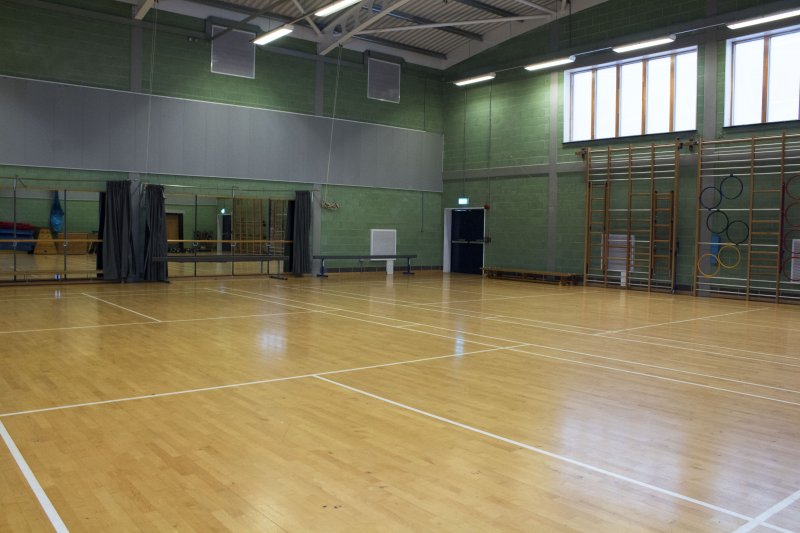 Dance Studio (9m x 11m) - £25 per hour
Purpose-built dance studio with mirrored walls which can be covered by curtains if required for a different use. Moveable barres are available.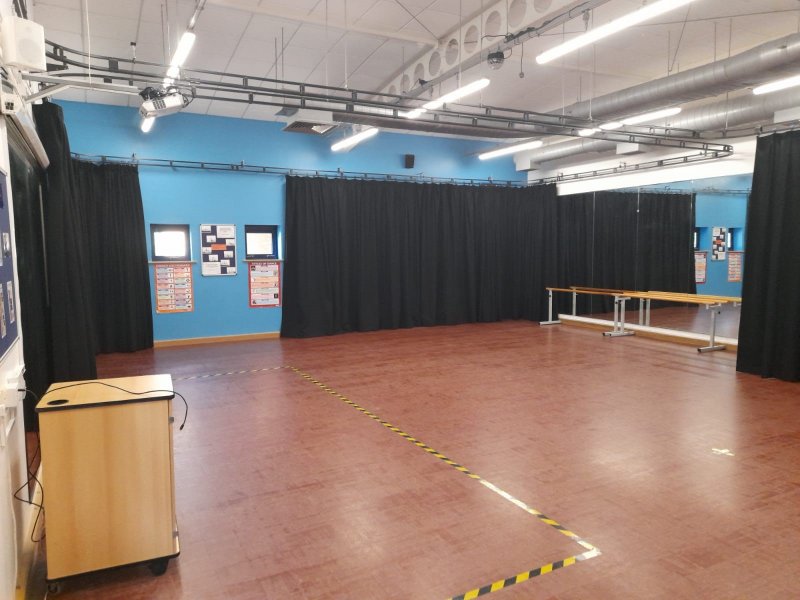 Sports Hall (32.4m x 16.5m) - £36 per hour
Recently refurbished with a sprung floor and four changing rooms, This is a versatile space that can be configured as four badminton courts, one indoor netball or basketball court or a five-a-side football pitch. There are also two sets of cricket nets, ideal for pre-season training.
This arena can accommodate a wide variety of sports and activities.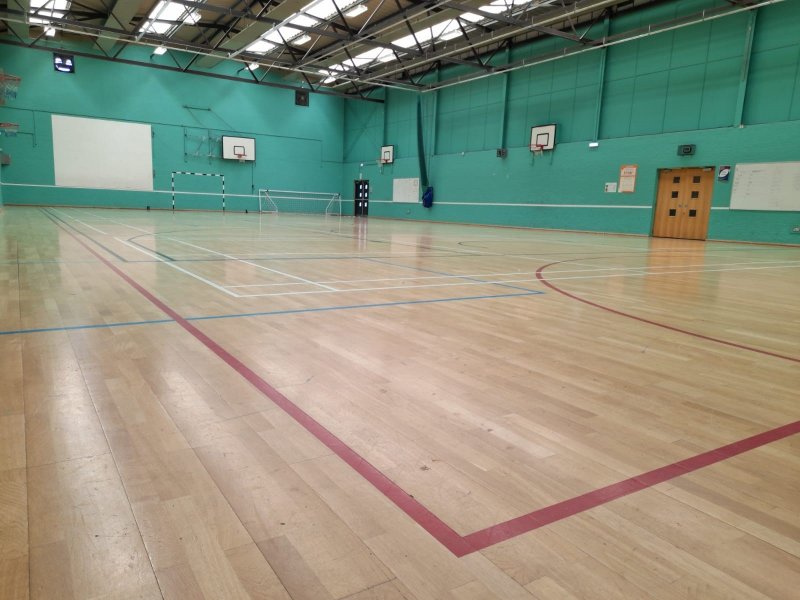 Floodlit Netball Facility - 4 courts (80m x 34m) - £40 per hour
Individual courts £15 per hour including floodlights
Comberton Sports & Arts now has a very impressive new floodlit Netball facility which hosts 4 Netball courts with new netball posts and nets along with a newly refurbished tarmacadam surface which is availlable to hire all year round. Ideal to accomodating netball training sessions or netball tournments or other large group gatherings.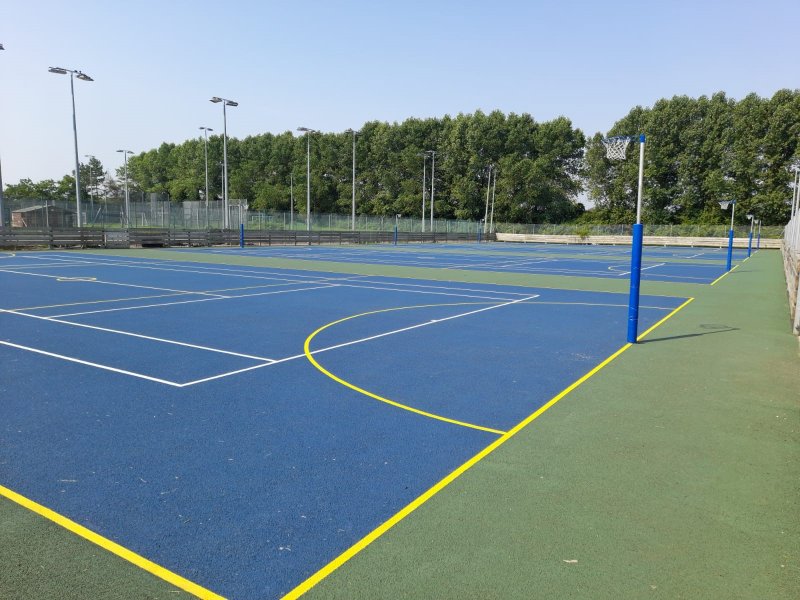 Tennis Court hire: £11 per court, per hour (Floodlit : An additional £5 per hour, per court)
This facility can also be configured to host tennis court sessions. Tennis court hire is available between 1st July and 4th September for £11 per hour for per court with the option to ustilse the floodlights for evening sessions for an additional £5 per hour, per court.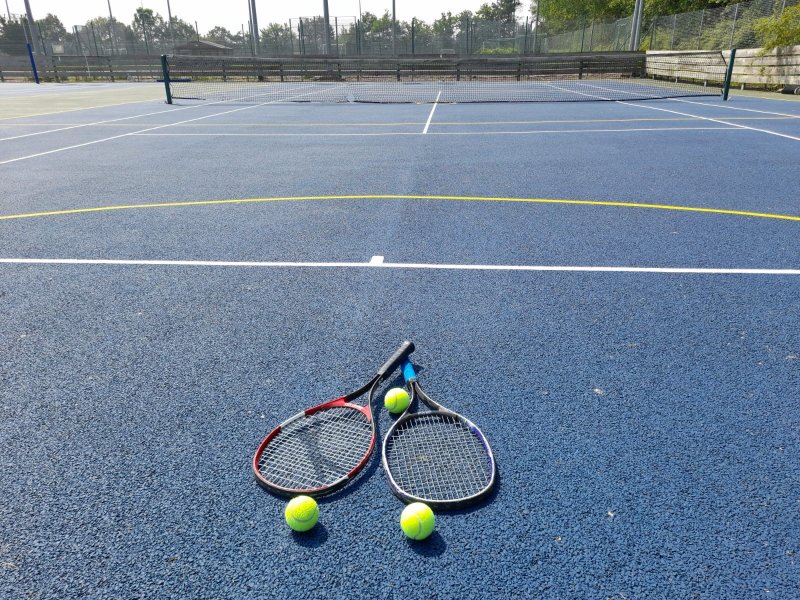 Squash courts - £10 per hour , per court - Please bring a form of deposit for court access.
One off squash court bookings for the general public. Availalable to book at the CSA Gym reception.
We have three courts available on a pay-and play basis. Payment will be required upon booking and you will need to leave a form of ID as a means of deposit before being given access to the courts on the day. Please telephone 01223 264444 to book your court.